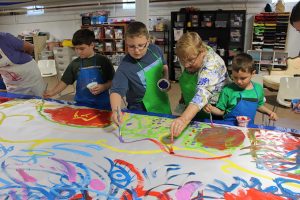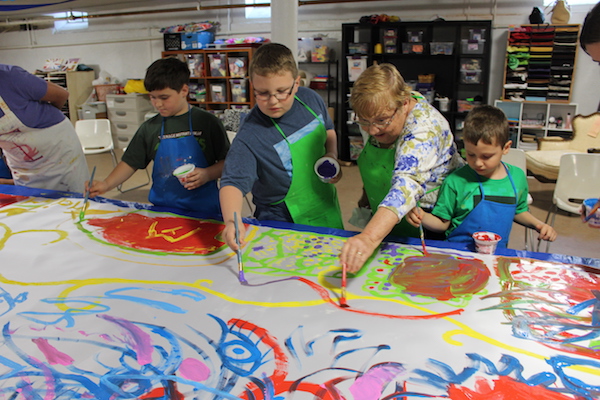 Beacon is a neighborhood faith community located in the Kensington neighborhood of Philadelphia that strengthens its community, its children and neighbors, through faith, art, and storytelling. Beacon believes that creative expression and storytelling provide unique avenues for individual and community transformation and growth and so we offer space for creative expression weekly through after school programs for children and youth, community events for all ages, and an open, welcoming worship service. To learn more visit thewordatbeacon.org.
Broad Street Ministry is committed to extending radical hospitality to all people, especially those who feel like they don't belong anywhere else. The BSM faith community worships every Sunday at 4pm, and welcomes youth from all over the country to participate in a mission trip experience through the Youth Initiative. The BSM Hospitality Collaborative serves seven weekly meals partnered with stabilizing services such as clothing, therapeutic arts, and a mail service to vulnerable Philadelphians experiencing poverty, homelessness, and hunger. To learn more or sign up to volunteer, please visit broadstreetministry.org.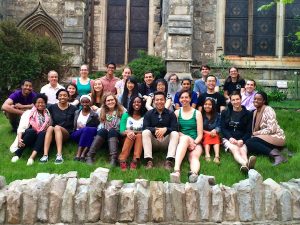 The Christian Association at the University of Pennsylvania is celebrating 125 years of serving the university and it's students as an ecumenical campus ministry. The CA is a place for students to find community and develop friendships, to grow in the faith and ask tough questions about the Bible and God as well as about life in general. We seek to providing students "a home away from home" on Penn's campus as we journey with them through their college experience. To learn more visit upennca.org.
St. James School is a faith-based Philadelphia middle school in the Episcopal tradition, committed to educating traditionally underresourced students in a nurturing environment. The school is a community that provides a challenging academic program and encourages the development of the moral, spiritual, intellectual, physical and creative gifts in its students. To learn more visit stjamesphila.org.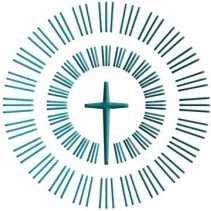 Presbytery of Philadelphia is a network of 130 congregations in the greater Philadelphia area. The Presbytery works to support innovative and healthy congregations and church-partnerships to advance the work of God's kingdom in the region. Learn more about the ministry and mission of the Philadelphia Presbytery, here.