Church in the Ale House
"It is better to think of church in alehouse than think of the alehouse in church."                            ~ Martin Luther, Protestant Reformer and Beer Guy
Church in the Alehouse, ASPC's weekday discussion group, meets once a month at a local pub for dinner, drinks (fermented or soft), and a lightly moderated discussion of faith and life. If you have any questions, would like to attend or have suggestions for future topics, please feel free to contact
Bill Smith
, or
Lars Peterson
.
We look forward to hearing from you and eagerly await your attendance. This small group takes place at a variety of pubs in town. We understand that for some people bars are not a healthy or comfortable place. ASPC has a variety of small group offerings, and if this group doesn't sound like a good fit for you, we would love to help you find a fit that will lead to your flourishing. Please contact
Bill Smith
, or
Lars Peterson
.
---
Good Book Club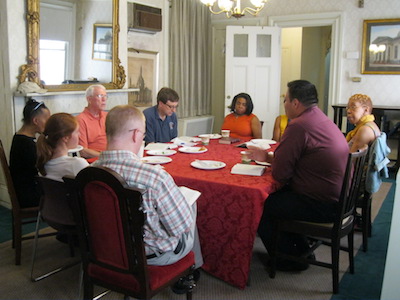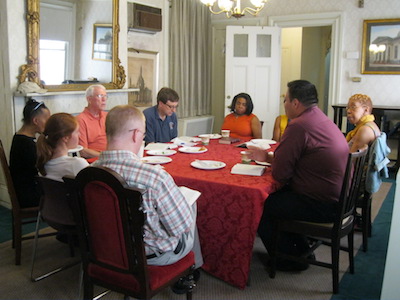 Wednesdays, 12:10 – 12:50 p.m.
If you are in Center City during the week at lunchtime, please stop by ASPC for The Good Book Club, our Wednesday Bible study.
Enter through the glass double doors just off Comcast Plaza and make your way to the small dining room for light lunch and lively, Spirit-led conversation.
If you have any questions, contact Rev. Mike Pulsifer.
---
Arch Street Book Group
The Arch Street Book Group is a group of people who not only like to read, but also value fellowship and community.  The Book Group meets every other month after worship to discuss a book which has been previously selected by the group.  In addition, over lunch we have an opportunity to get to know new folks as well as catch up with friends.  You don't have to be an avid reader to join for so much of what we do has to do with fellowship!  If you are interested, contact Kim Pearson.